Meet the Team
The team comprises of experienced consultants and researchers. Every assignment is taken as a team work with one window person. The strong communication built within supported by high tech software makes the work more efficient to produce more precise output.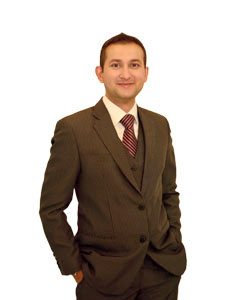 Ricky Mulani - President Director
As Founder, President and CEO of Quantum Select International, Mr. Ricky is committed to ensuring that the company's mission/vision to setting standards and delivering results is carried out on a daily basis. His innovative thinking, creative problem solving, aggressive marketing and his ability to motivate and inspire others are the basis of the corporate culture.
He started his career in insurance industry, then moved to hospitality and finally started in Executive Search line in 2006, since then he fell in love with this industry, with the complexity and challenging assignments, he has now served more than 200 clients in various industries placing high profile senior executives. His large networks in the foreign business community as well as the local entrepreneurs have been his ways in finding the best talent for his clients.
His areas of expertise are diverse and his core strengths and passions include contract negotiations, team building, compensation review, and interviewing. He has instilled in his team a consultative approach to working with the company's clients, providing them with the guidance needed to effectively manage their staffing needs while achieving their financial and operational goals.
A person who believes in reward and punishment system can motivate employees and give them the feeling of appreciation. He is currently working on making Quantum Select International a global company by developing new office in a new country every year. His dream is to make Quantum Select International a reputable and preferred Executive Search firm recognized worldwide.
Sonia Tiwari - Managing Director
Sonia joins our India office as Managing Director. She is setting up the office and would also build, develop and lead the team in India for Quantum Select International. Sonia is responsible for running our India operations successfully.
An M.B.A. in Marketing Management, Sonia brings in her rich experience of over 10 years because of her past assignments with diverse business domains - financial services, retail operations, Online, Customer Service and Administration – with large Indian business houses like RPG Group, largest Indian private bank ICICI Bank to name a few.
India being a critical off-shore market for us, we are sure Sonia's India network and her experience & capabilities of running challenging business operations will certainly be helpful for us in achieving our objectives we have set for India market as part of our international expansion plan.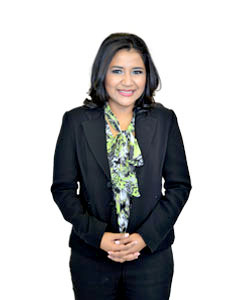 Estigaid Leurima - Business Development Manager
As a Business Development Manager, Ms. Esti's primary goal is to grow Quantum Select International. Her focus is on generating new business, increasing sales and directing a team of recruitment professionals to achieve optimal financial growth. She's also responsible for implementing business development strategies, prospecting new business, building/maintaining key relationships, and staying at the forefront of industry trends.
Pricilla Nikijuluw - Sr. Consultant
Having more than 4 years of working experiences prior to joining the company she has broad knowledge and network in various industries. She learned most of the job responsibilities, head hunting techniques and communication with senior managerial levels just within a short period of time. Having a Psychology background from a good University in Indonesia certainly adds up her skills in dealing with different layers of people. She is a person who is not scared to ask questions, ambitious to complete an assignment with her curiosity and also a team player who is capable to adapt to any new environment and proven ability to work under pressure with high responsibility.